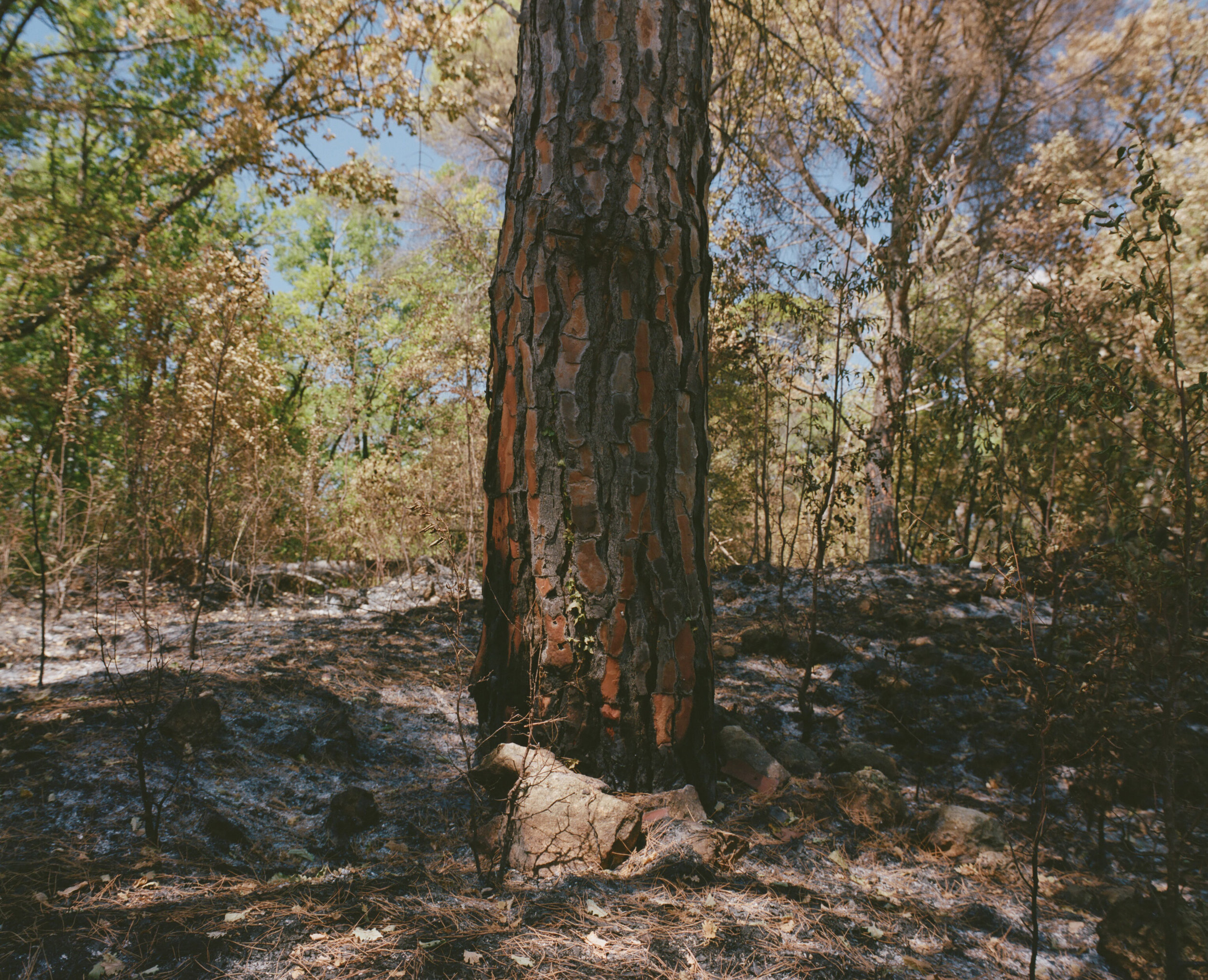 Atina residency
2017's Lumen artists residency. During our time there the temperatures in parts of Italy hit 50˚. Where we were in Atina the heat although not as hot, caused small forest fires to spring up on the hillsides. The fires add to the process of disturbance essential to the lifecycle of the forest, returning nitrogen to the soil for new growth.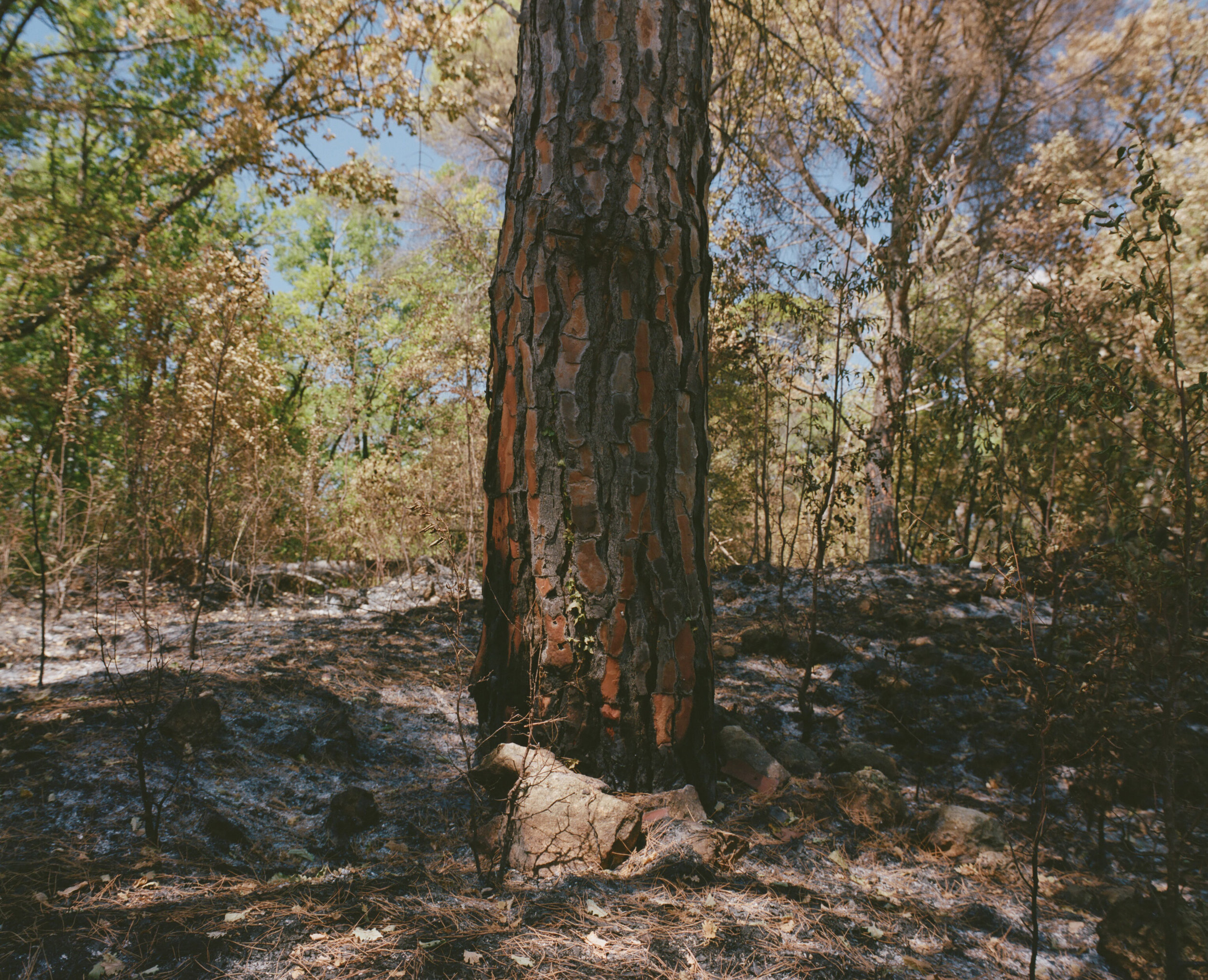 2017 - Atina
The day after the fires started to dye down, with the embers still glowing in the background the area on the mountain looked desolate.
2018 - Atina
Ones year on from the fires in Atina I returned to see the rebirth and try and repeat the photographs from 2017.